Yes, the admin has access to manage the products being listed on the store.
Just go to Products > Inventory in the admin panel to find products listed by all models on your platform.
Then click on Action > Update corresponding to the concerned product to edit its details.
You can make the product status as active/inactive, change title, description, change photo, and the whole works from here.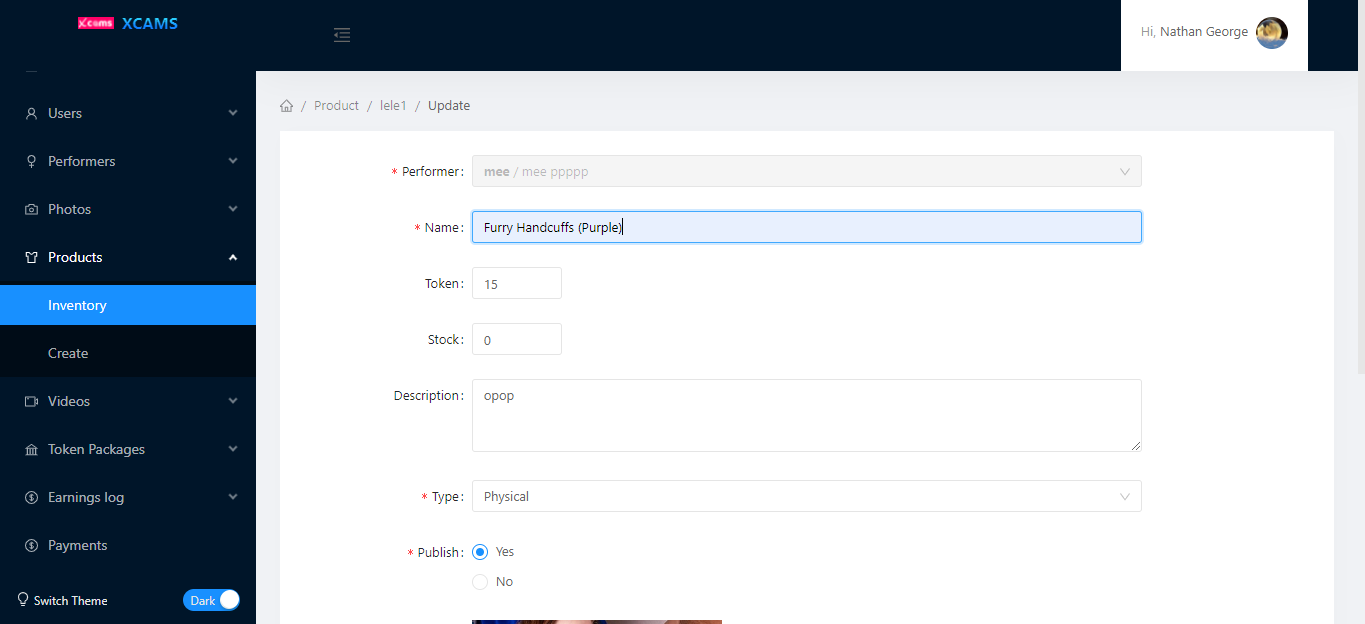 The same can also be done from the Performers page too. Go to Performers > All Performers and then Action > Products to find all products listed in the model's profile. Just follow the same steps as above.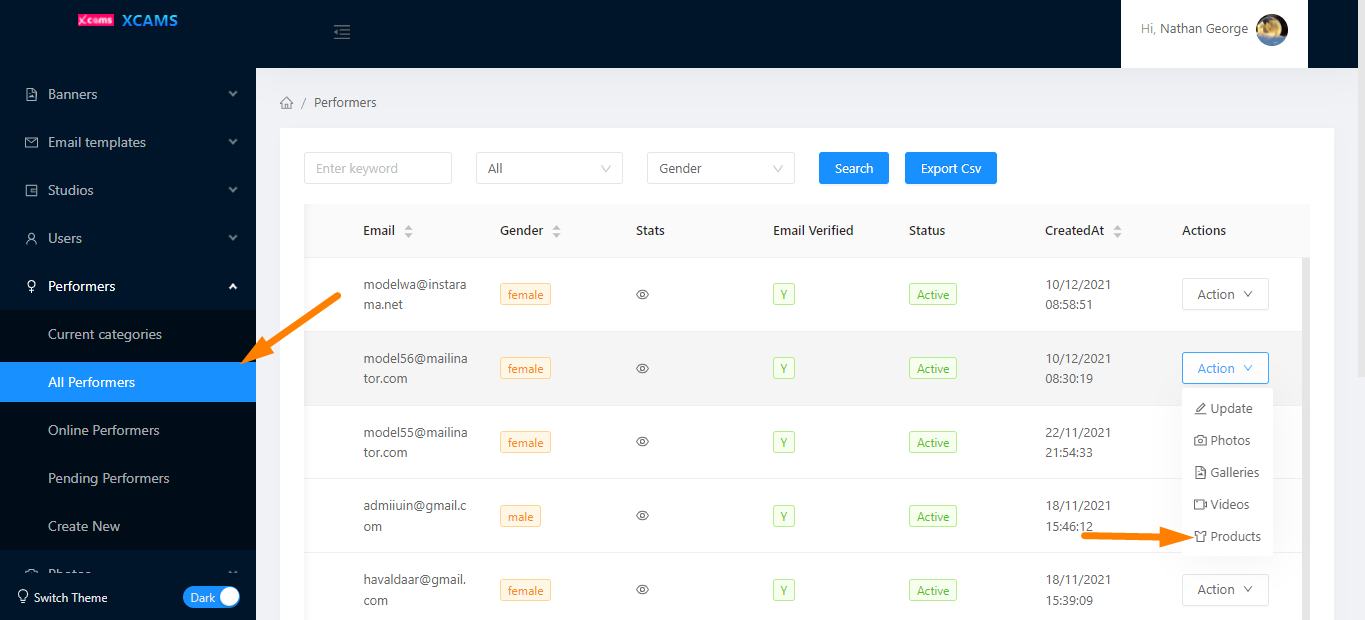 Now next to the product in question, use the Action > Update option to edit details.