To block access to countries, go to Block Countries in the admin panel. Here you will find a list of all countries.
You can search for the required country using the search bar, then turn ON the switch highlighted to block that country.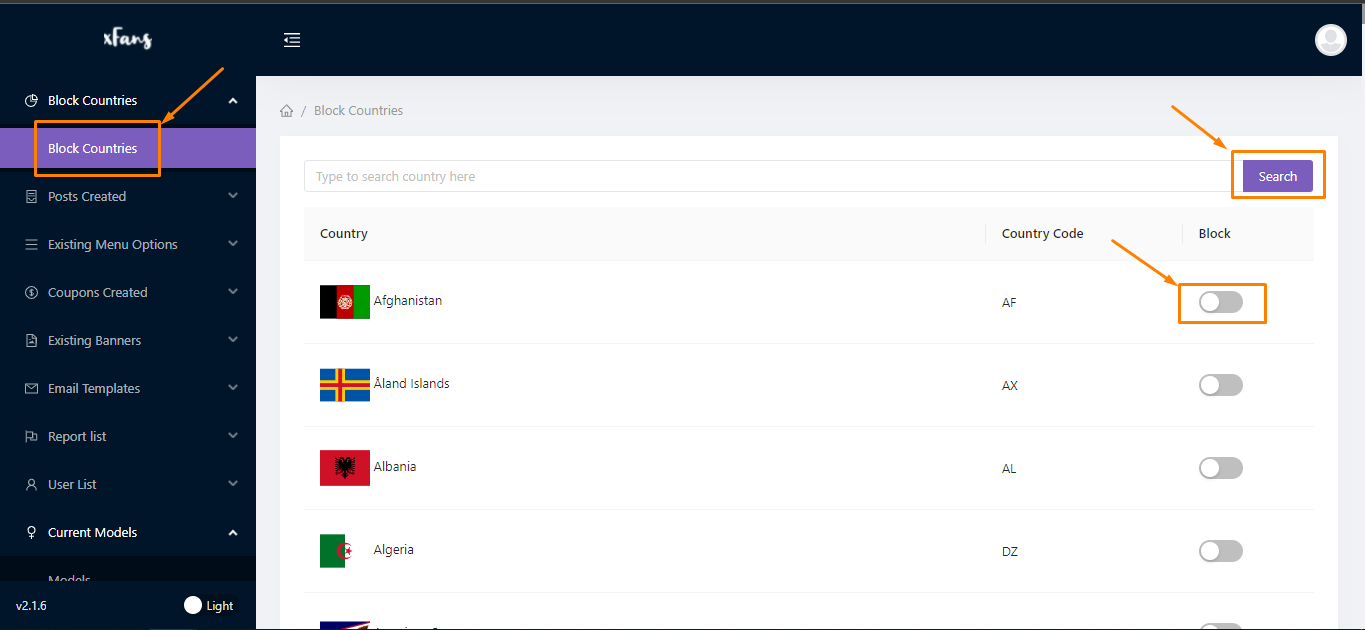 Then to unblock, simply turn it back off.