Apart from creating new user accounts as seen before, you can also assist users with below concerns.
But first, to edit a user profile, go to Users > User list, use the search box to find the concerned user, and click on Actions > Update.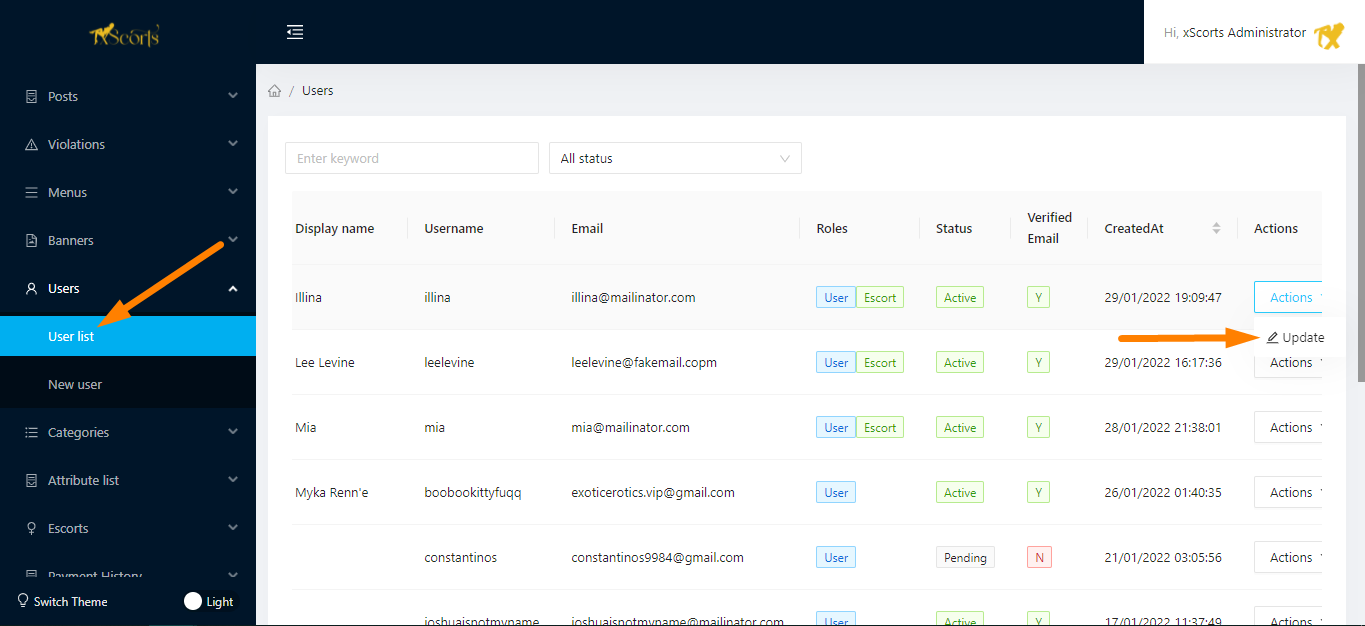 Password reset: Once in the user profile update page, go to the Change Password tab to modify the same.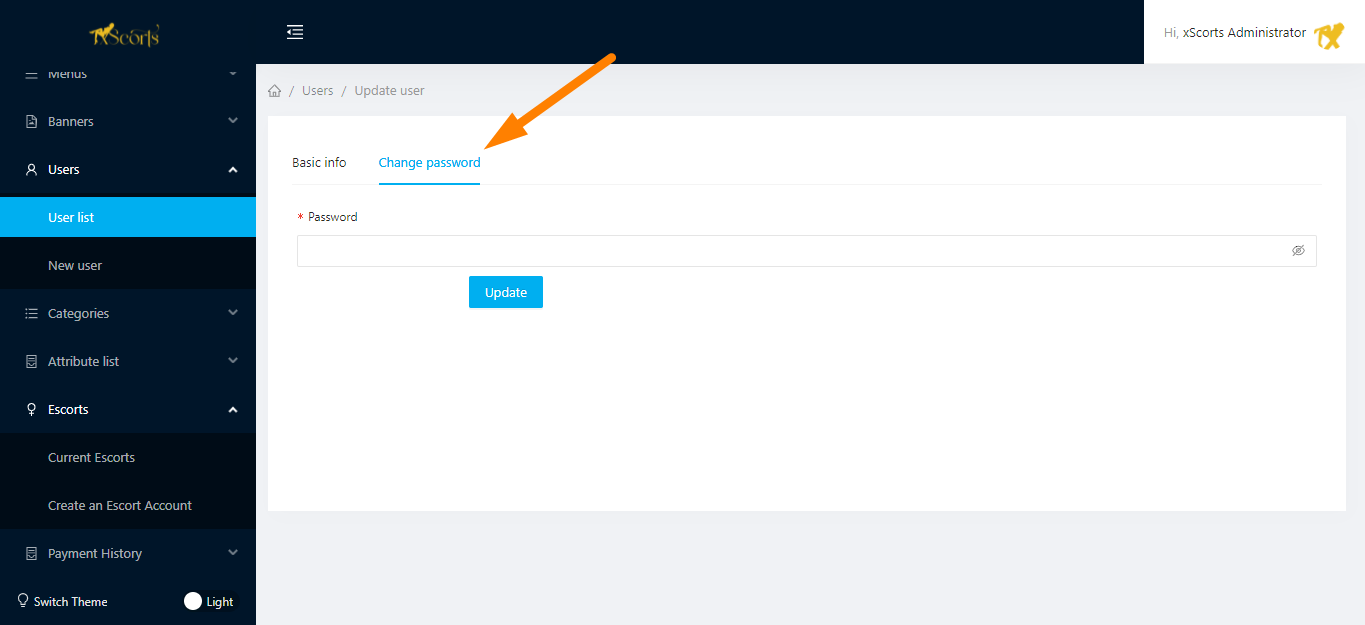 Email verification: Under Basic info, turn on the Email Verified switch to activate the account.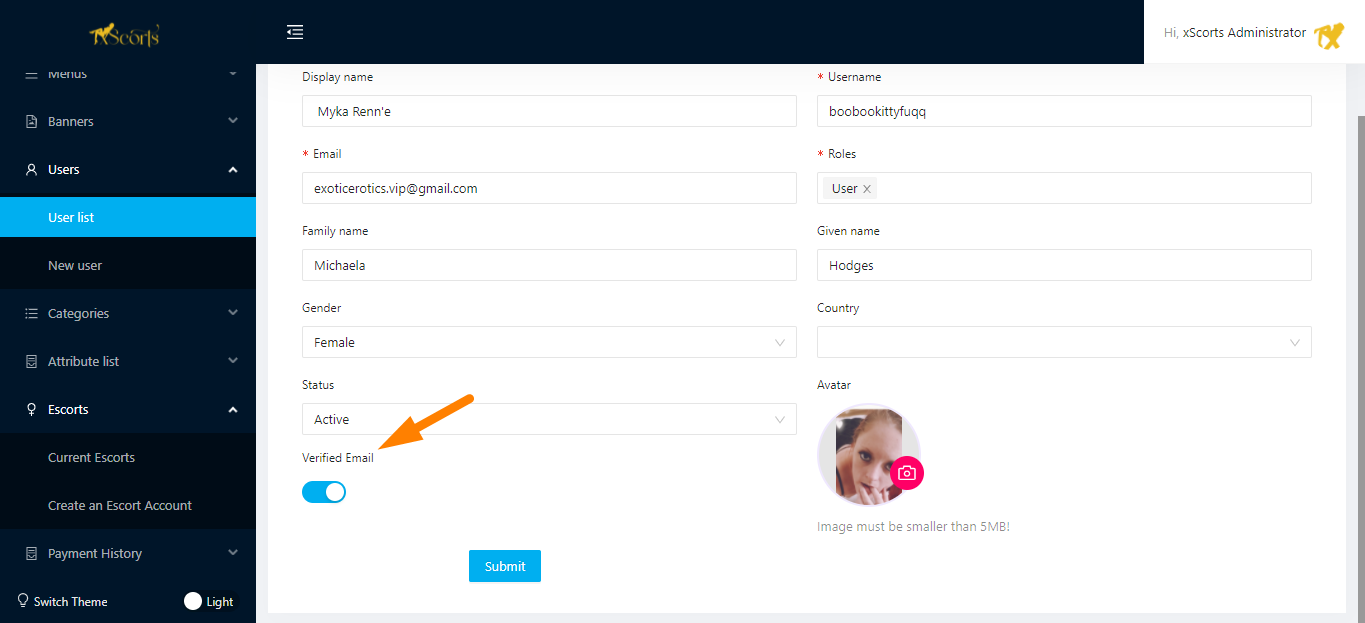 Change email ID: Update the new address under Email and click Submit.