The initial price set for all dropshipping products are derived from the CSV file. To markup these prices so you get your cut from the sale, please follow the below steps.
Go to Products > All Products to find the list of all products that you have ever sourced or listed on the site.
You can use filters and the search box at the top to find the product you are looking for.
Then use the Quick Edit option that shows up on hovering on the concerned product.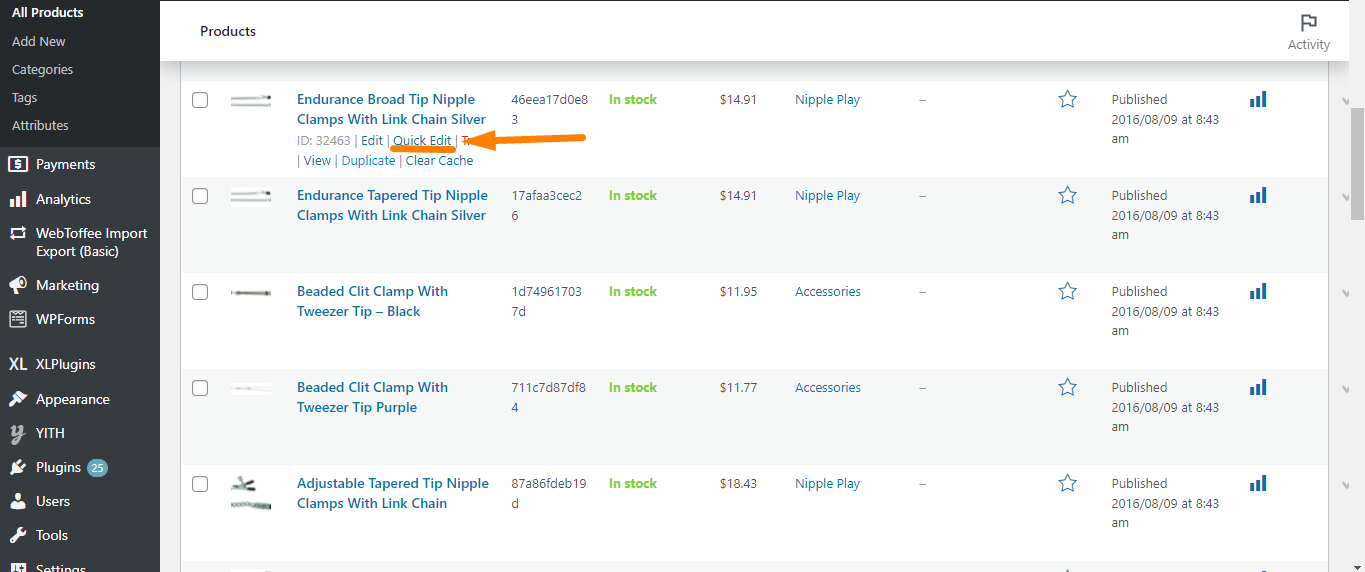 Here, you can set the Price for the same.