There are three payout channels available whose information models can save in their profiles right now – Wire Transfer, PayPal and Paxum.
Models can set required information on each from inside the Payout page, accessed by clicking Payout Request under the profile icon on top-right corner.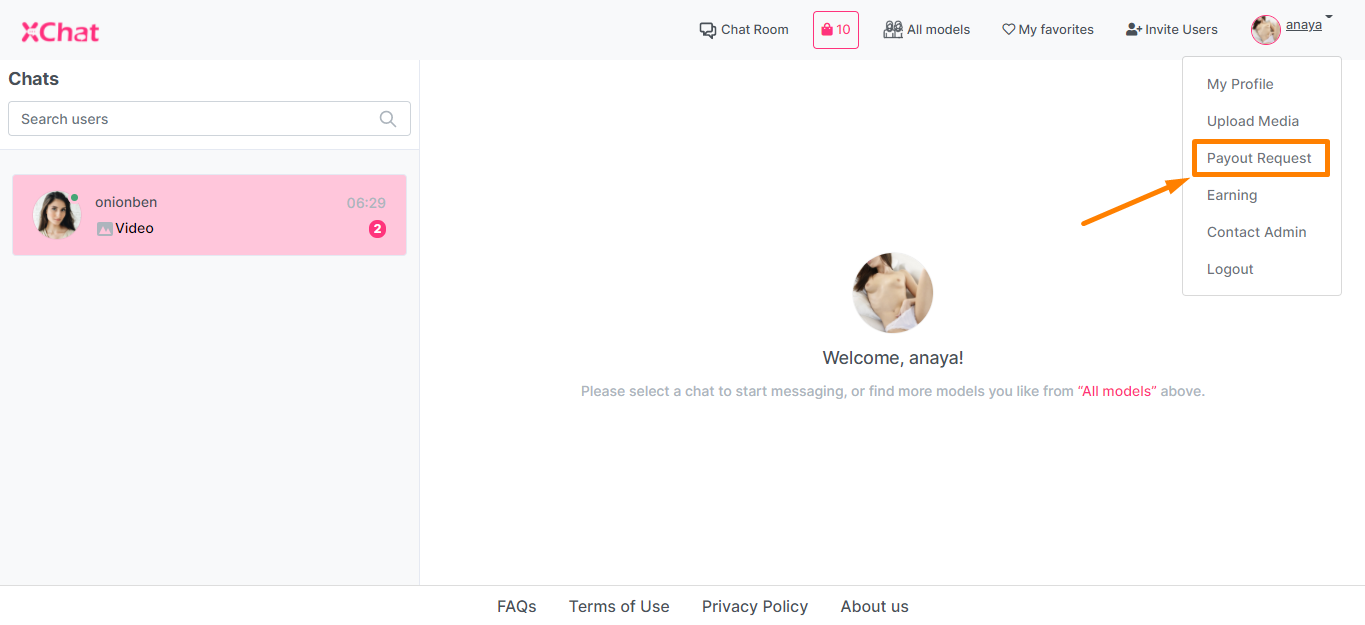 Once here, click on the Payout Account button shown below.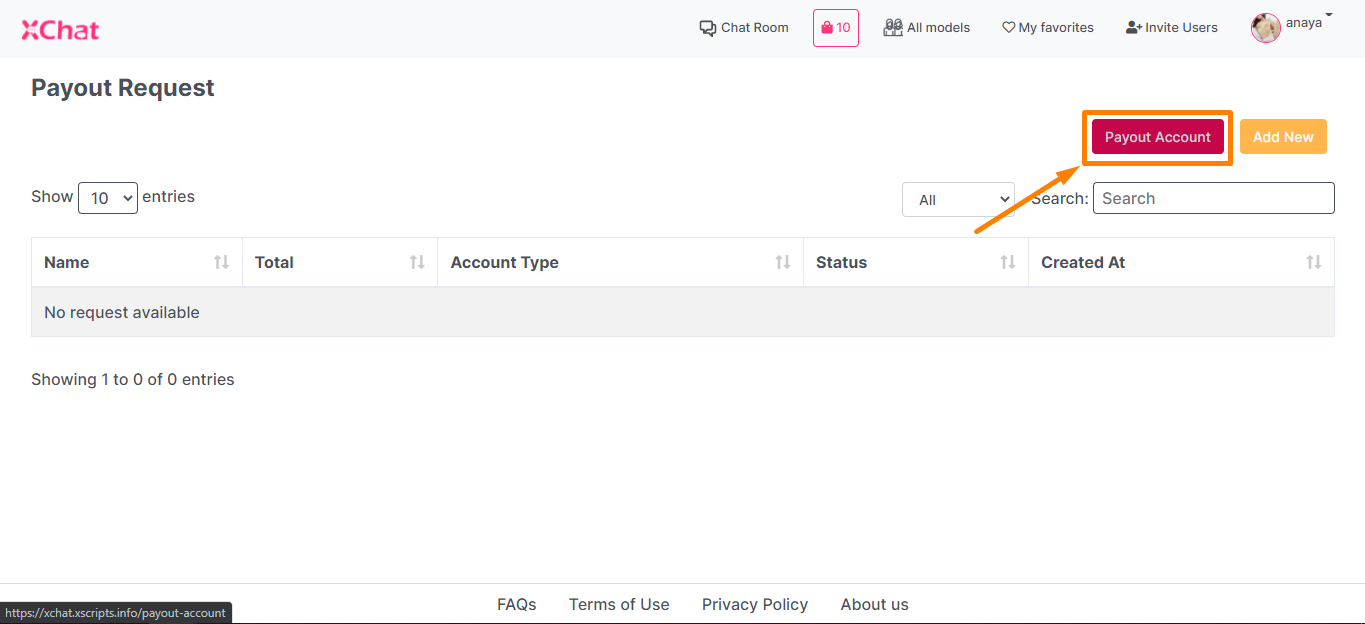 On the next screen, you can update relevant information for all three channels after choosing each from the Payment System dropdown.