Go to Payouts in the admin panel to view the log of payout requests received.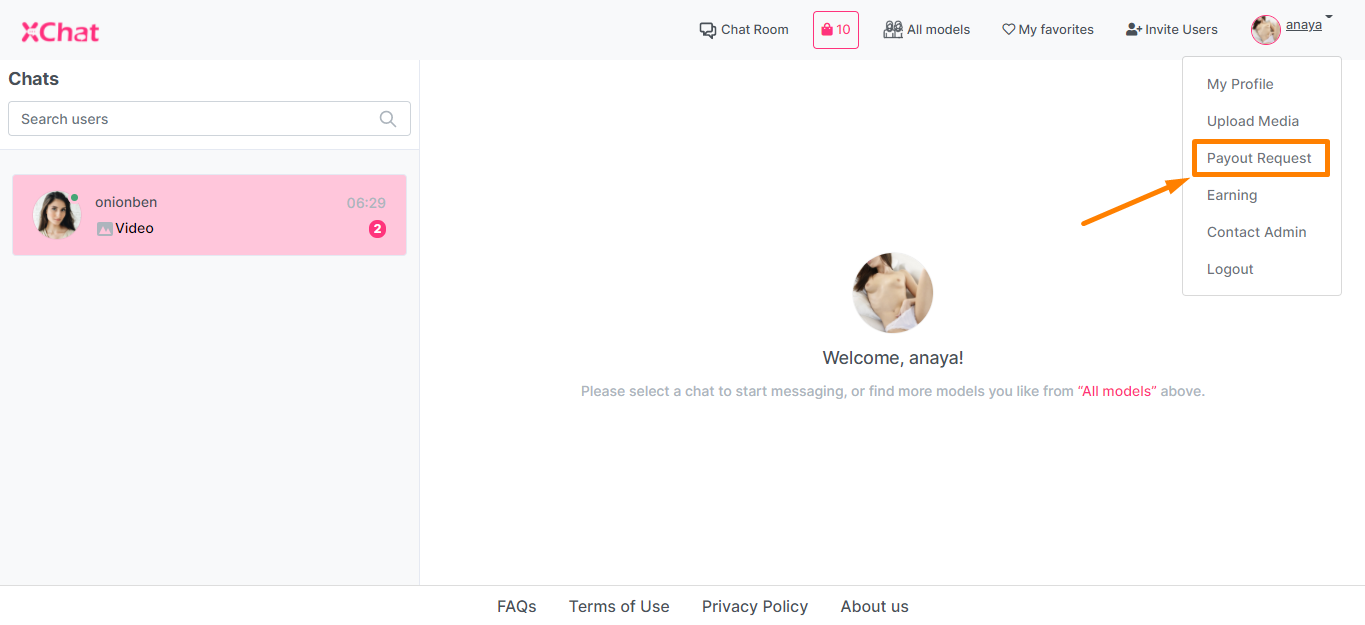 If needed, you can use the Models, and Status filters present above to refine the log so you can get to what you need quickly.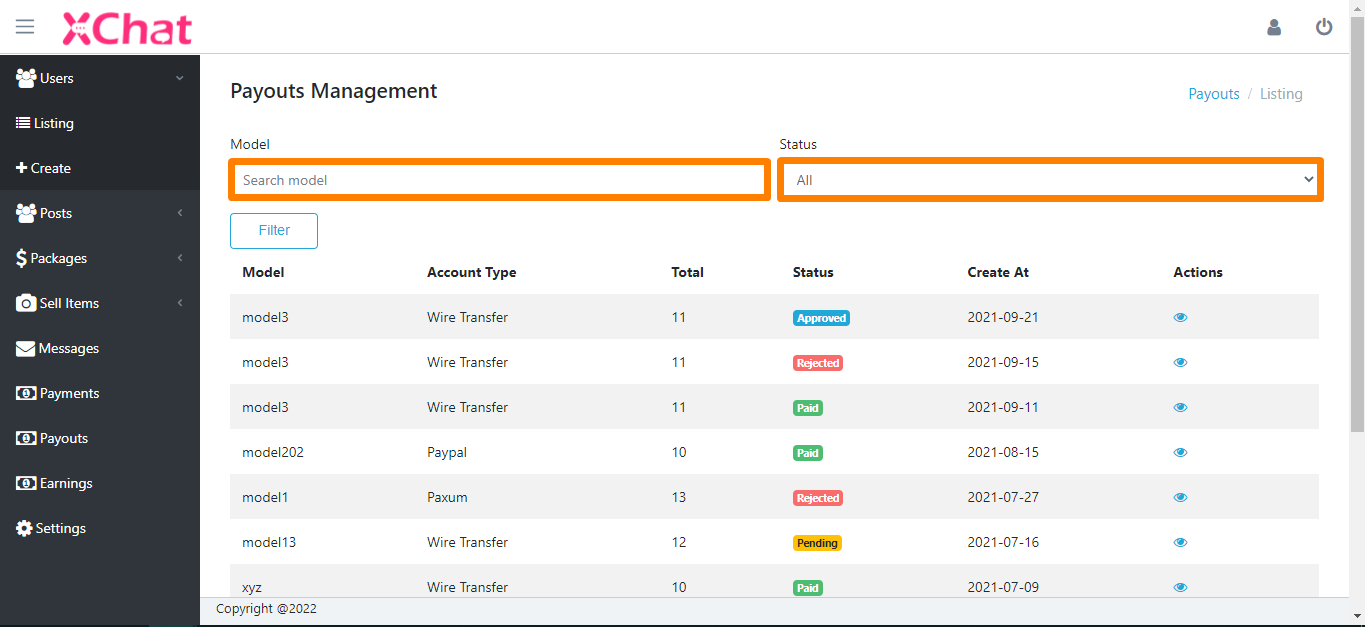 Details such as model name, amount requested, and preferred payout channel are present for every request.
For payment channel details and to update payout status, click on the View icon.