This can be accessed by clicking on the Orders option available on the model dashboard.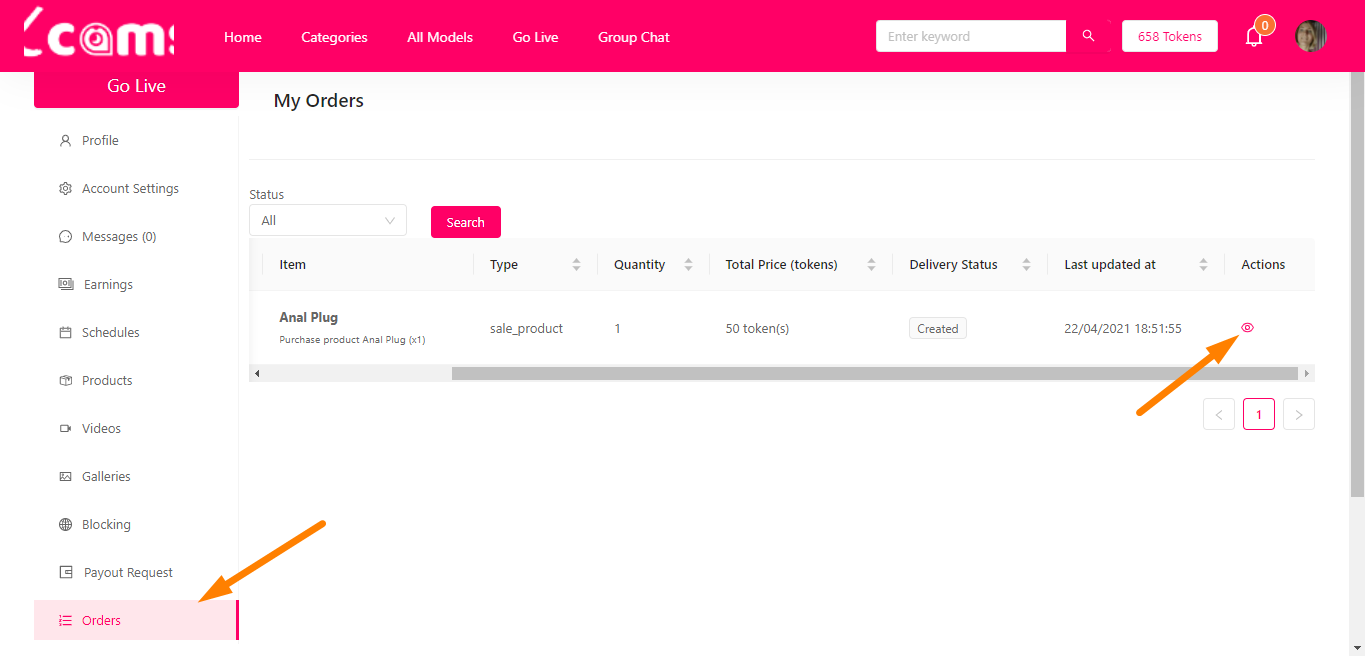 Here, the list of all incoming orders are present with details such as product name, price paid, product type (digital or physical), and current delivery status.
Models can use the View option at the end to check the shipping address of the order.
Order fulfillment will have to be taken care of offline.
Models can update the shipping code as well as status on the below page so users can view the same on their end.